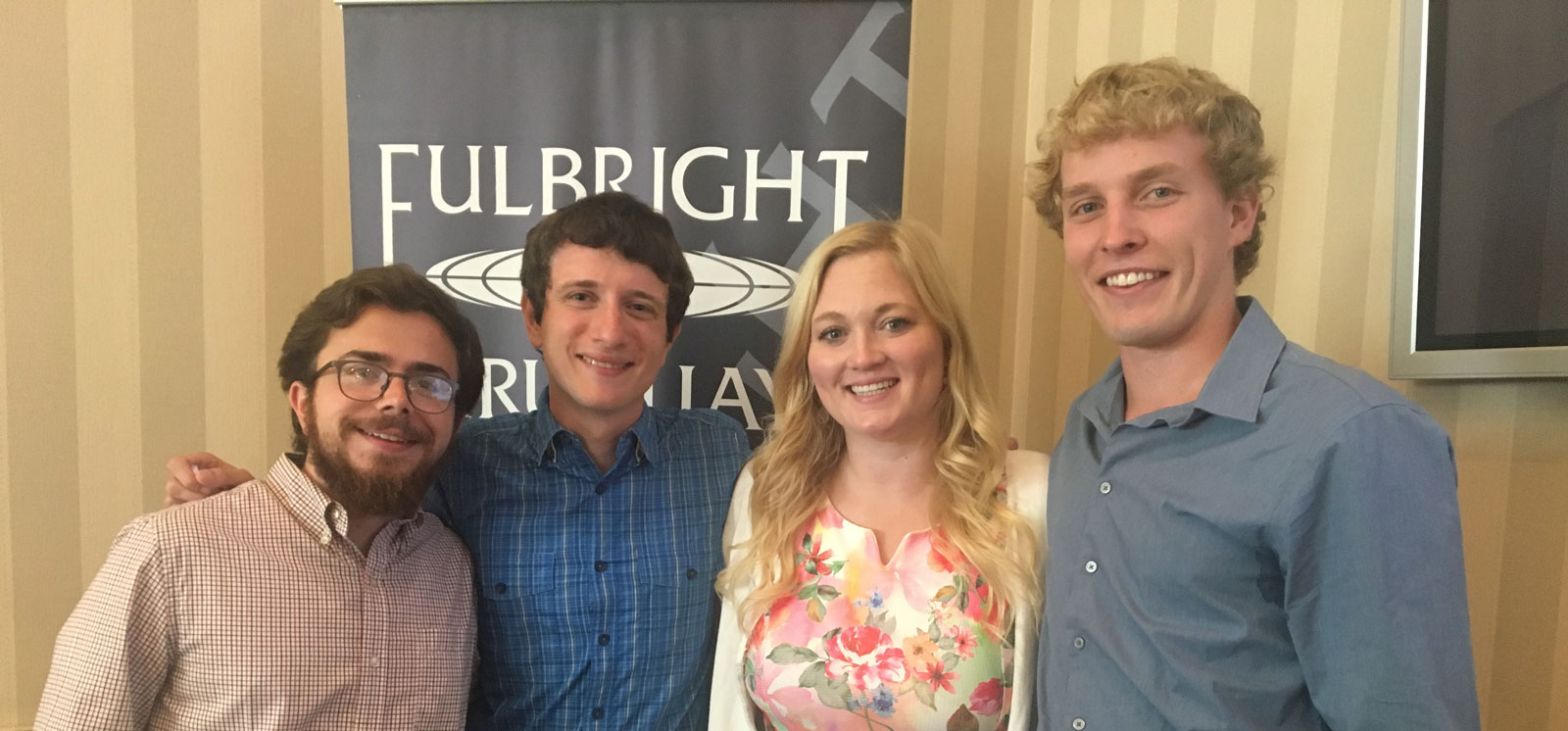 Fulbright English Teaching Assistantship Program
Grant Period
8 Months, March to November 2021. The grant period starts with an orientation organized by the Fulbright Commission in mid-March. Attendance at the orientation is required.
Placement Type
To allow for maximum exposure to the Uruguayan culture and the education environment, the ETA program in Uruguay takes place in two locations: the provinces and Montevideo (the capital city), for an urban experience. In each location, ETAs have two placements. These can be at elementary, middle or high schools, and/or at Teacher Training Centers. The week is divided among the Institutions where ETAs are placed with a maximum time commitment of 20-25 hours per week.
Grantees devote their spare time to their individual study/research projects. In addition to their ETA activities, grantees may enroll in up to two academic courses per semester at a Uruguayan university or engage in independent research or research related to their field of study under the supervision of a faculty member. These activities combined with the TA responsibilities, comprise a full-time program.
Pre-Departure Orientation
No Pre-Departure Orientation.
Candidate Profile:
Applications are welcome from graduating seniors and graduate students. Candidates with degrees in English, Spanish, education or TEFL / applied linguistics with experience teaching or tutoring and who have an interest in working in an international educational environment are preferred. Other fields will be seriously considered if combined with teaching experience and / or coursework in pedagogy.
Accepted Degree Levels:
Foreign Language Proficiency:
Recommended – Intermediate.
Additional Information: Higher level proficiency may be necessary depending on the requirements of the proposed project. Applicants should discuss plans for language study between the time of application and the commencement of the grant on with the Language Self-Evaluation. A Foreign Language Evaluation by a college level Spanish language instructor is also required.
Ineligibility:
Candidates already in Uruguay at the time of application are not eligible.
Dependents:
Dependent support is not available.