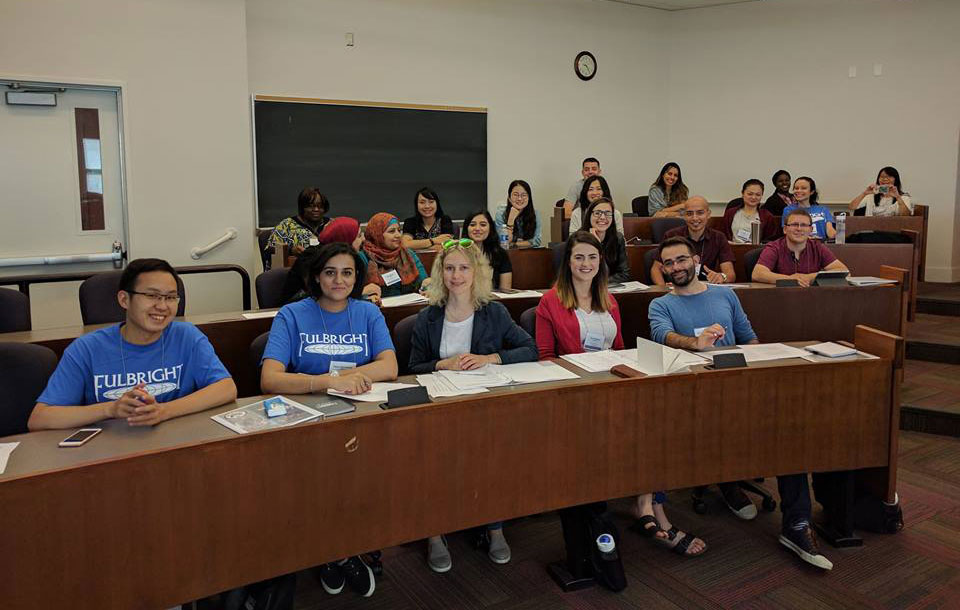 FLTA Program
Foreign Language Teaching Assistant (FLTA) Program
For Uruguayan Teachers (2020/2021)
The FLTA Program offers the opportunity to live at a U.S. university to study, teach, and assist Spanish teachers in the university campus.
This program is specially designed for English teachers with a short professional experience who are interested in teaching basic and intermediate Spanish lessons, working as teaching assistants in the Spanish department, helping develop language acquisition strategies, living in the university campus, and taking at least two lessons each semester.
Eligible candidates can also be professionals in other fields if they also work as English teachers. Teachers working in the fields of American studies, journalism and media, and American/English literature can also be considered as potential candidates.
Uruguayan citizenship.
English teacher (in primary or secondary schools) in public or private schools with a short professional career.
Bachelor's degree or equivalent +4-year degree (Magisterio, IPA, CERP, etc.). Mandatory requirement.
High GPA.
Two years of teaching experience.
Preferably no previous significant experience in the U.S.
Residing in Uruguay during the application and selection process.
Written commitment to come back to reside in Uruguay for at least two years upon completion of the program.
Excellent English level. Minimum 80/120 in the TOEFL or 6.0 in the IELTS exams. (*)
(*) Applicants are not required to sit for these exams before applying, but they should start preparing it, for selected candidates should pass it before October 31.
Placement at a U.S. university.
Free courses at the university, housing, food, and salary for the teaching work.
Round-trip airline ticket, cost of the visa, and medical insurance.
Orientation workshop prior to the departure.
Orientation seminar in the U.S. before the beginning of the academic year.
The call is currently closed and will reopen in 2020.
Applicants who meet all requirements will be interviewed in August.
To sign in and access the form: