Fulbrighter Nicolás Serrano at Indiana University Bloomington Shares His Experience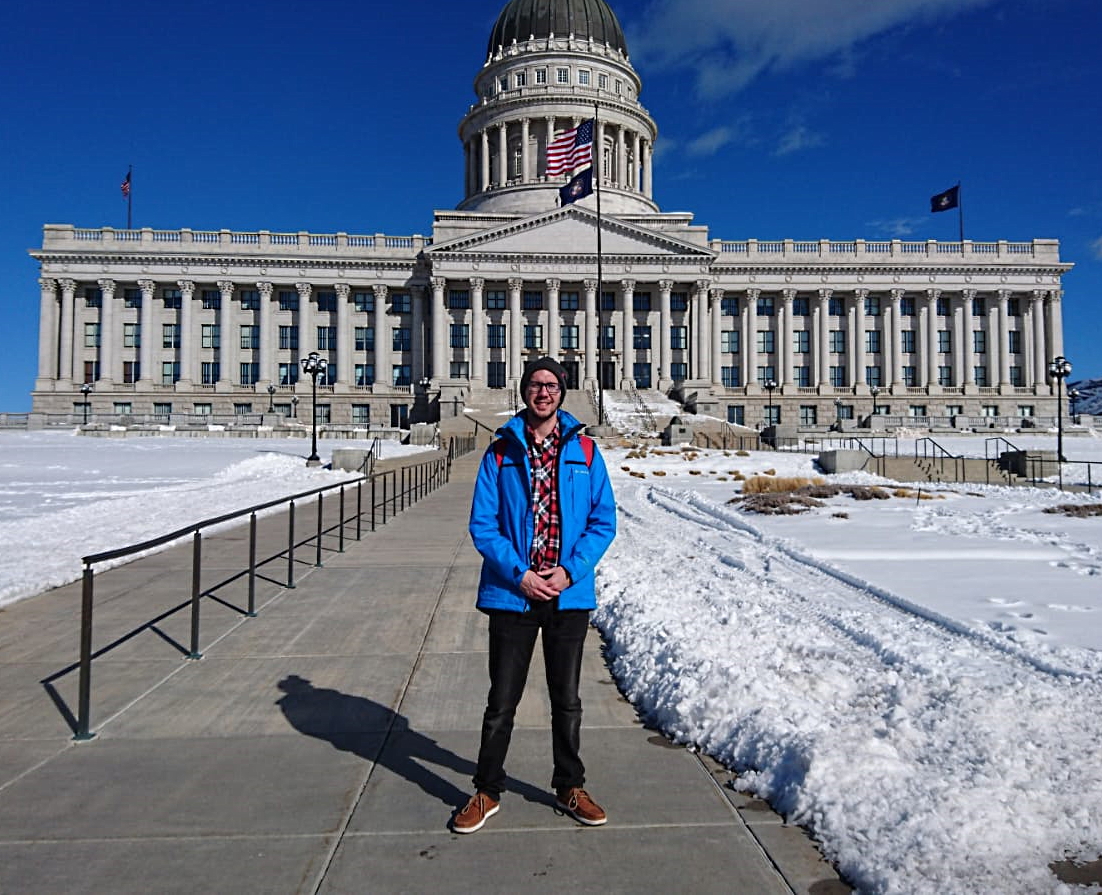 In August 2018 I departed for Indiana, U.S., to begin my Master of Science in Secure Computing at Indiana University Bloomington, thanks to the grant given to me by the Fulbright Commission in Uruguay and ANII. Back then, I could not have guessed what the future was holding for me.
Having graduated in computer science from UdelaR's School of Engineering, pursuing a graduate program at such a prestigious institution in my field, cyber security, made me feel really uncertain.
However, during the first semester my fear turned into self-confidence. It was then that I started noticing how the education I had received in Uruguay had given me the tools I needed to thrive in my master's degree, as I went through experiences I could never have imagined.
Undoubtedly there was something that was vital for me to have such a gratifying experience: the support offered by the Fulbright Commission in Uruguay. They have been there for me from that distant June of 2017, when I received the delightful call on which they told me I had been selected as a candidate for the program, to this very day in Uruguay.
Like in many Uruguayan households, going to the public university in Uruguay was a challenge and a novelty in itself at home, not to mention getting to study abroad for a master's degree. I still had many questions before leaving for the U.S. However, the Fulbright Commission was always by my side, guiding me and supporting me throughout this whole process, especially in the past few weeks, in the face of our current chaotic reality.
Although I was meant to finish my program in May 2020, I decided to return to Uruguay a few weeks earlier and finish my degree remotely. Given how complex the health situation in the U.S. had become and considering the volatility of the closing of borders, I decided to return making use of a special opening of borders. At Fulbright Uruguay they did their best to make sure I came back, amid such an ever-changing reality.
Therefore, I can only express gratitude towards the Fulbright Commission in Uruguay, especially to those who work there every day to offer us this amazing life experience to those of us who would not be able to enjoy it otherwise.
Needless to write, the real part of the program begins now—I am going to share with Uruguay everything I have learned abroad.