FLTA Dayana Tolosa, Teaching Assistant at Salve Regina, Shares Her Experience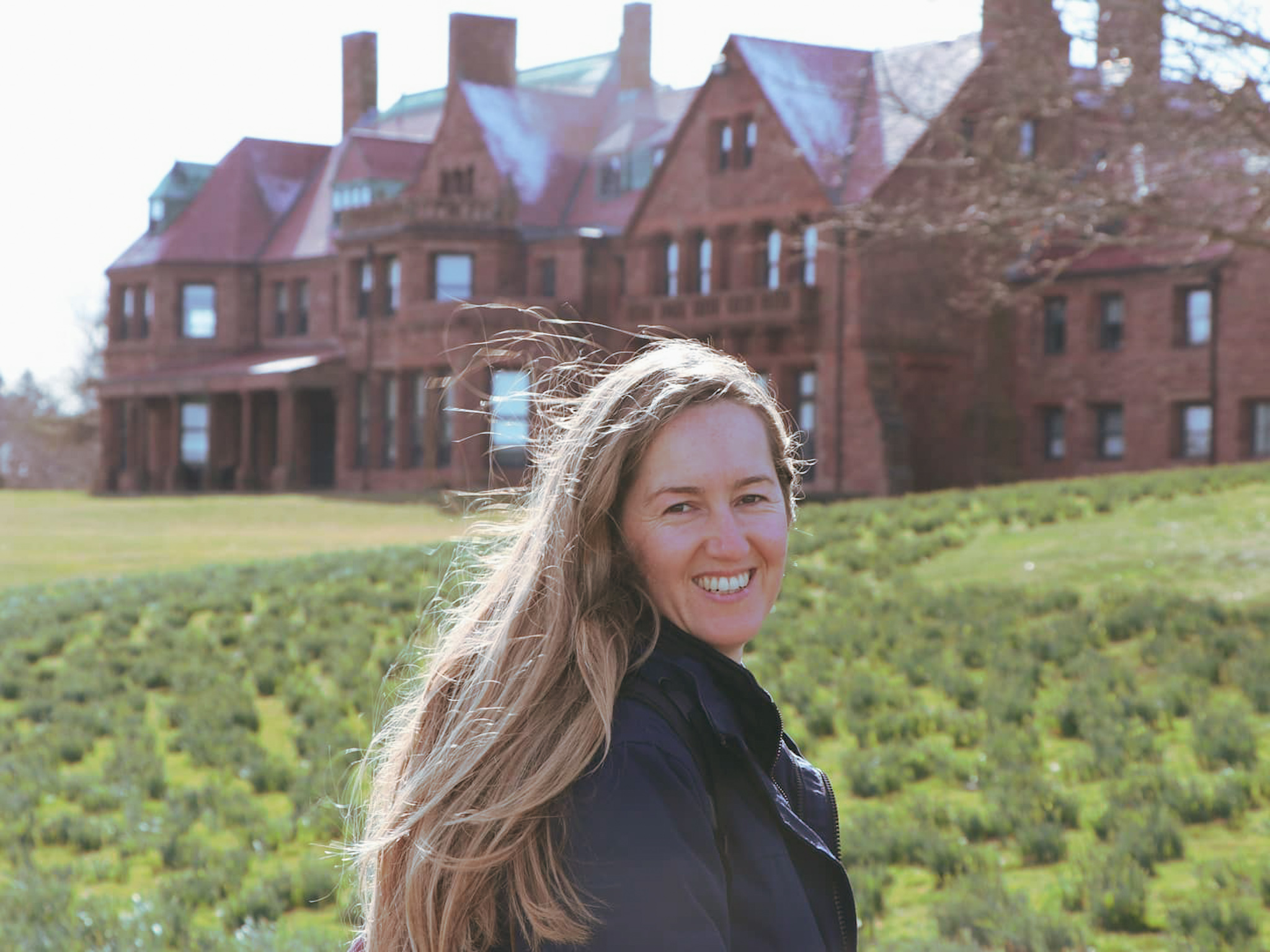 I was only a little kid and I already longed for learning a new language. I recall my first encounters with English books and how being able to reveal what was hidden in their pages seemed a mystery to me. This mystery awakened my curiosity and strengthened my desire to go deeper into the various possibilities offered by books to see and connect with the world. As time passed by, what began as a simple love for this foreign language became a passion to teach it, and this is how I began my teaching path. This path has given me satisfaction and experiences. Today I want to tell you about the most recent and, undoubtedly, one of the most transformational experiences, my participation in the Fulbright Program.
Ever since I finished my teaching degree, I have been looking for new challenges to boost my education and allow me to develop the required skills and adopt new strategies to offer my students a quality education. After listening to the stories of colleagues who had participated in the program before, I was convinced that the Fulbright program was my next step. In any case, my expectations fell short of what reality actually gave me.
In mid-2019, I embarked on my first trip to the United States, with fear and uncertainty but, above all, with excitement. Since the beginning of the program, the calendar was both a countdown and a reminder of how much I needed to enjoy every moment as much as possible.
Salve Regina, a university in Newport, Rhode Island, became my home for an academic year. As it is located on a small island full of natural cliff views and ocean coasts, with a 19th century architecture whose walls tell stories and clearly distinct seasons, every single walk around campus was an adventure.
Colleagues, students, and other community members welcomed me so warmly that geographical distances became shorter and cultural differences helped us forge new learning, friendship, and mutual transformation connections. The opportunity to bond and relate to people from so many places and learn about our differences, characteristics, while also feeling the closeness that resulted from our shared interests, allowed me to broaden my cultural horizons, adopt habits from other cultures, and enjoy other customs. Moreover, it particularly sparked my desire to explore more corners of this world, in which geographical distances are now clearly shorter.
During the program, not only did I learn about other cultures but also about mine. Apart from studying and teaching Spanish at the university and a primary school, I organized cultural events in which students and other community members who were interested in learning about our country and our customs took part. At first, this seemed like a heavy responsibility, for I felt I was representing a lot of people. However, eventually I grew motivated to do research and deepen my knowledge about our own past and present to define and pass on our identity more precisely.
Another key aspect of the FLTA program is the opportunity to be a teacher and a student simultaneously. I believe this combination enables a privileged vision that allows for continuous reflection on our jobs as teachers, since it offers us ongoing contact with and a perspective of the events in the classroom, occupying both roles. Additionally, as I became more knowledgeable about the dynamics of a different education system, I was able to perceive and reflect about the strengths and opportunities for improvement of our own system.
I feel privileged, proud, and eternally grateful for this opportunity and the care Fulbright showed me before, during, and after this experience. Even in the most chaotic times, when the COVID-19 pandemic began and threatened our opportunity to complete our programs and return to our countries, the unconditional support provided by a team that worked hard to offer us grantees the best options made me feel reassured and safe.
I hope many other colleagues dare to take this step and take up this challenge, which definitely is a unique opportunity for personal enrichment and professional development. This trip gifted me many lessons and taught me that the boundaries of what is possible extend beyond my previous beliefs. And, above all, it gave me new dreams. Now, after all I have experienced, I feel it is my duty to give everything back in the classroom, my community, and anywhere possible, and I wish to do so.