FLTA Braulio Paz, Teaching Assistant at Amherst College, Shares His Experience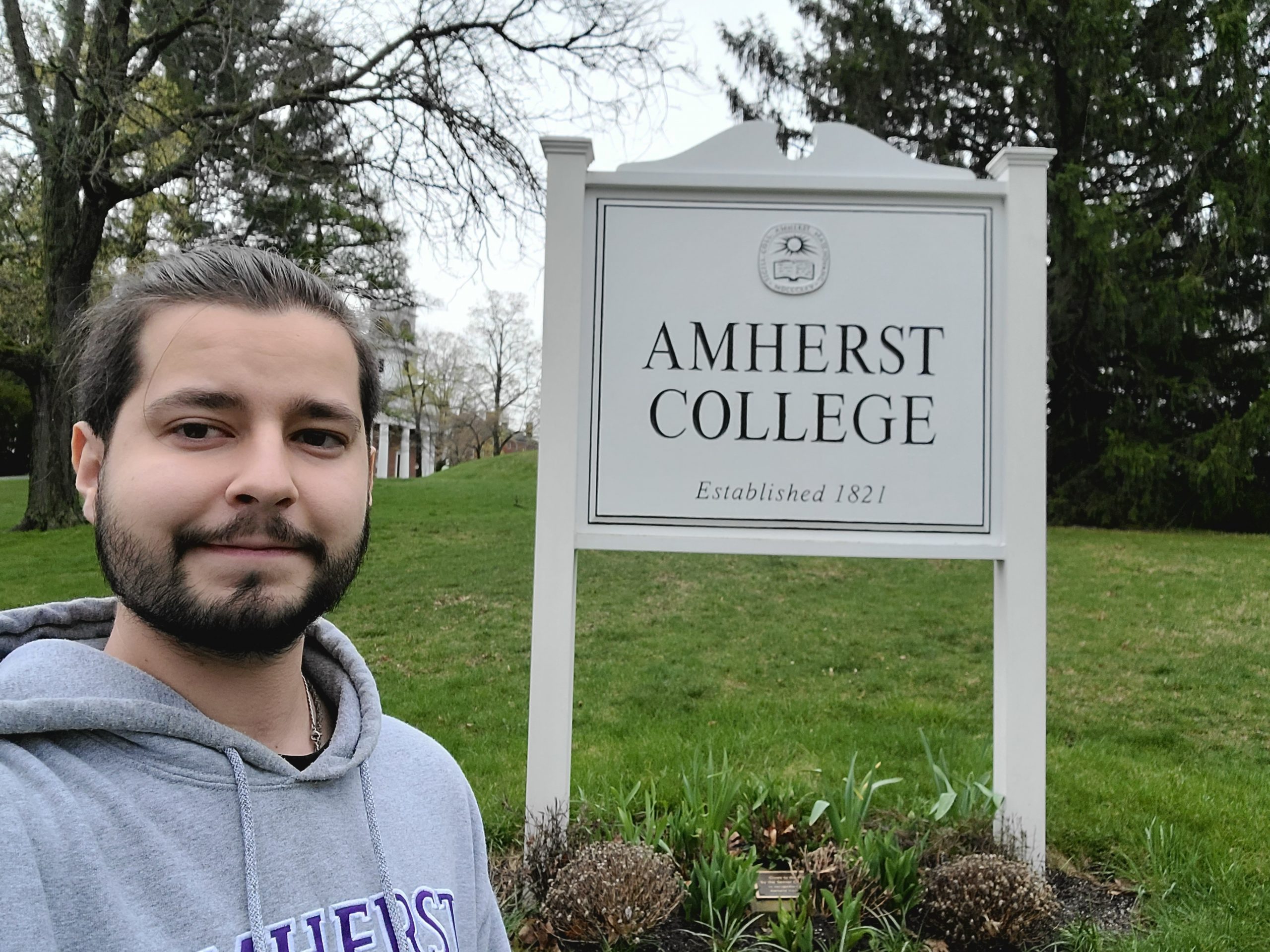 Ever since I started studying English, I knew doors were opening up to me, though I never thought this day would come—not to mention how significant it would be for my growth as a teacher and, especially, as a person.
Thanks to Fulbright I was able to reach one of my goals: to immerse myself in a culture that differs from mine, in which I could apply the knowledge I had been working on for so many years. Who would have thought that I would end up teaching Spanish at an American university? I could never have imagined that. The challenge grew bigger as I learned what I was meant to do at Amherst College. Not only would I teach Spanish but also represent and share my culture. The mate, the accent, the slang, the music, and the milanesas were all welcomed in Massachusetts. I cannot describe how glad I felt to see students from different cultural backgrounds dance to Uruguayan music or cook milanesas with excitement after I told them how to do it.
Having the opportunity to know people from different cultures who were also working as teachers in the U.S., getting to plan trips together, and sharing hotel rooms with them so that we could save and travel even more were also key experiences. Fulbright allowed me to make friends and come up with plans together, and now we are already thinking about our future reunion in our respective countries. I was not able to say goodbye to all of them, because the pandemic impeded us from having our reunion in the U.S. and completing our adventures together.
Apart from being a Spanish teaching assistant, at Amherst College I also got to study. I learned a lot and I also met amazing people. I had always been aware of the fact that studying in the U.S. might be harder, so I was ready for that. Besides, we had an orientation meeting in Montevideo and another one in Arkansas before the program, where we were told what we had to do and how to navigate this new culture.
Because of the pandemic and its consequences, I had to return to Uruguay a few weeks before expected and finish the courses I was taking remotely, from Uruguay. The Fulbright Commission in Uruguay offered me unwavering support. They always responded promptly and provided me solutions to any obstacle that arose. I feel really thankful for having gone through this experience, especially with such a professional and responsible team.
I recommend this program to everyone—to make friends, to become better teachers, and to learn, learn a lot. Everything I learned during this experience will be passed on as best as I can to my students and my colleagues as well. I will share everything I have lived as a Spanish teaching assistant and, undoubtedly, I will keep in touch with those friends who, thanks to Fulbright, are now part of one of the best things I have ever done.