Call for Applications for the Fulbright Scholar-in-Residence Program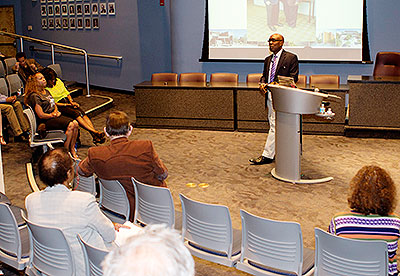 Picture: CIES
The Fulbright Scholar-in-Residence (S-I-R) Program is a unique Fulbright Scholar Program initiative that is specifically driven by the goals of U.S. institutions of higher education to enhance internationalization efforts on their campuses.
Through the S-I-R Program, institutions host a scholar from outside of the United States for a semester or full academic year to teach courses, assist in curriculum development, guest lecture, develop study abroad/exchange partnerships and engage with the campus and the local community.
To expand the number and diversity of host institutions and better support potential applicants, IIE has developed an institutional interest survey to gather information about how to address your interests and needs, provide application assistance, and strengthen your ability to submit a successful S-I-R proposal in this application cycle or in the future. We strongly encourage you to complete this survey as soon as possible and no later than May 15, 2021.
Application Deadline for academic year 2022-2023 is October 15, 2021.
Visit the S-I-R Website for full program details and to find details on how to apply, attend an upcoming Webinar, contact [email protected].