Fulbrighter Mateo García Is Published in Prestigious "Science" Journal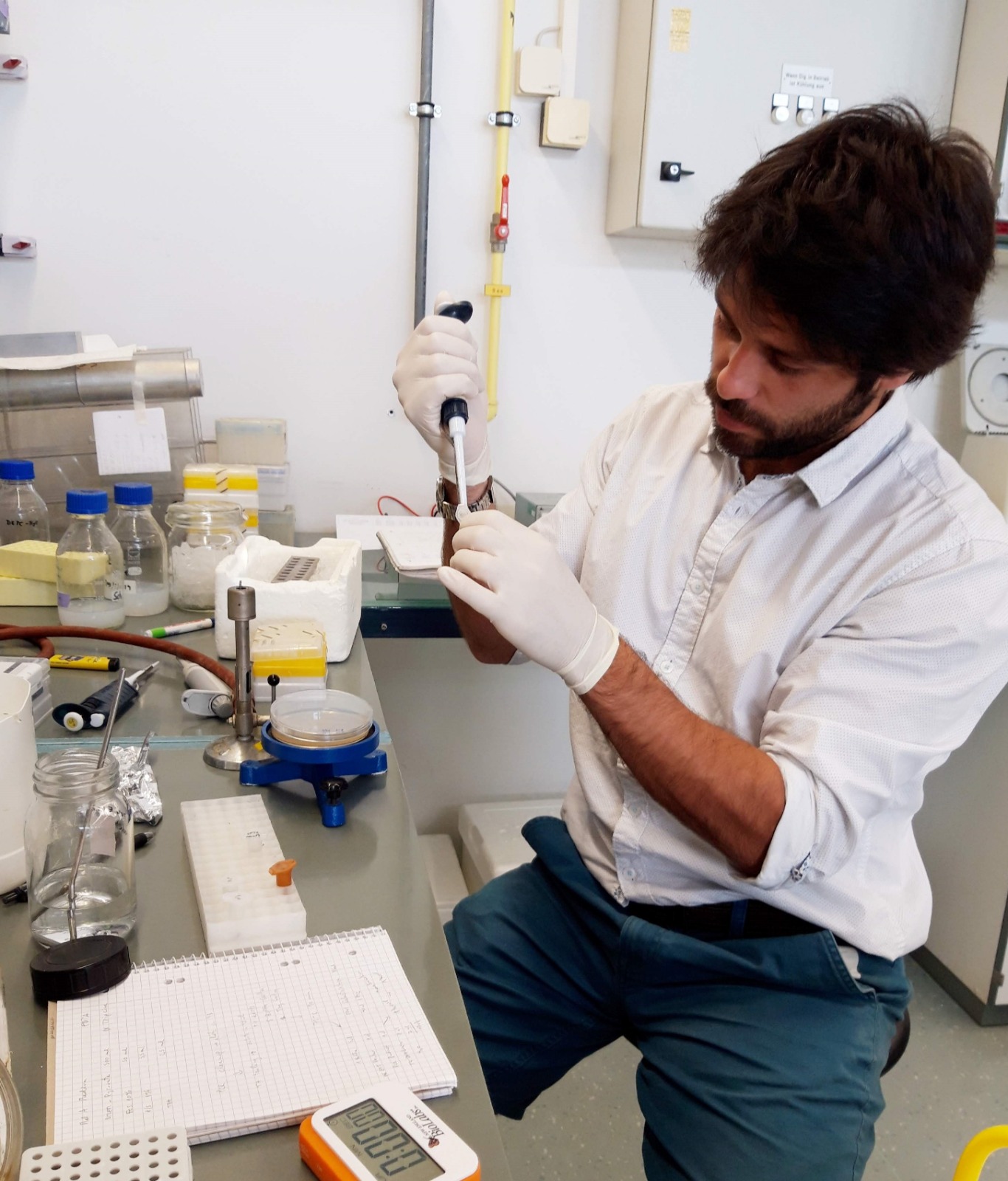 Mateo García, who is pursuing his PhD on a Fulbright Scholarship with ANII, published a research article written by him and colleagues from other universities in the prestigious peer-reviewed academic journal Science.
Mateo García Olazábal completed his BSc in Biology (2012) and his MSc in Ecology and Evolution (2015) at the UdelaR School of Science. In 2016, as he was awarded the Fulbright Master's and PhD Program grant, he started his PhD in Ecology and Evolutionary Biology at Texas A&M University. Ever since, he has been living in College Station (Texas), where his lab (Rosenthal Lab) is located; Hidalgo (Mexico), where he conducts fieldwork; and Wurzburg (Germany), where he performs more complex molecular experiments. Mateo's goal is to identify and characterize genes related to skin cancer. In order to achieve this, he and his team are using certain fish species of the genus Xiphophorus as model organisms. Due to some genetic incompatibilities that appear when genes from different species interact during hybridization, these fish develop a kind of melanoma quite similar to that of humans. In this research article published in Science, the team completed a search that had taken scientists over 30 years, as they managed to identify which genes were responsible for the emergence of melanoma in these fish. Mateo's PhD will be henceforth focused on specifically characterizing the function of these genes, in order to contribute to the understanding and treatment of this disease in humans.