Fulbrighter Martín Calvino Reaches the Cover of the Leonardo International Journal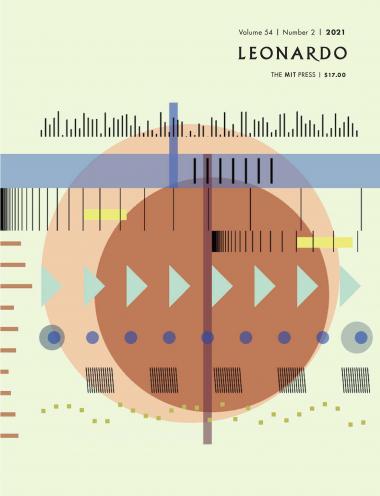 Photo: The MIT Press – Leonardo Journal, Volume 54, Number 2
Congratulations to Fulbrighter Martín Calvino, PhD in Biology (Rutgers University), whose work has reached the cover of the Leonardo international journal.
Martín, who combines art, science, and technology, is the first Uruguayan to appear on the cover of this journal, which is published six time a year by The MIT Press.
Martín's work is part of a new form of artistic expression that he calls Geometric and Genomic AbstractionISM, in which he uses bioinformatics and genome data as his raw materials to create computational art. He expects to have a second piece published in the next number of the Leonardo journal, in August 2021.
You can find more information on Martín's work at https://www.clotmag.com/scout-trends/martin-calvino-conveying-scientific-knowledge-in-artistic-form
Access the publication here: https://www.leonardo.info/journal-issue/leonardo/54/2