FLTA Angelina Davila, Teaching Assistant at St. Mary's College of Maryland, Shares Her Experience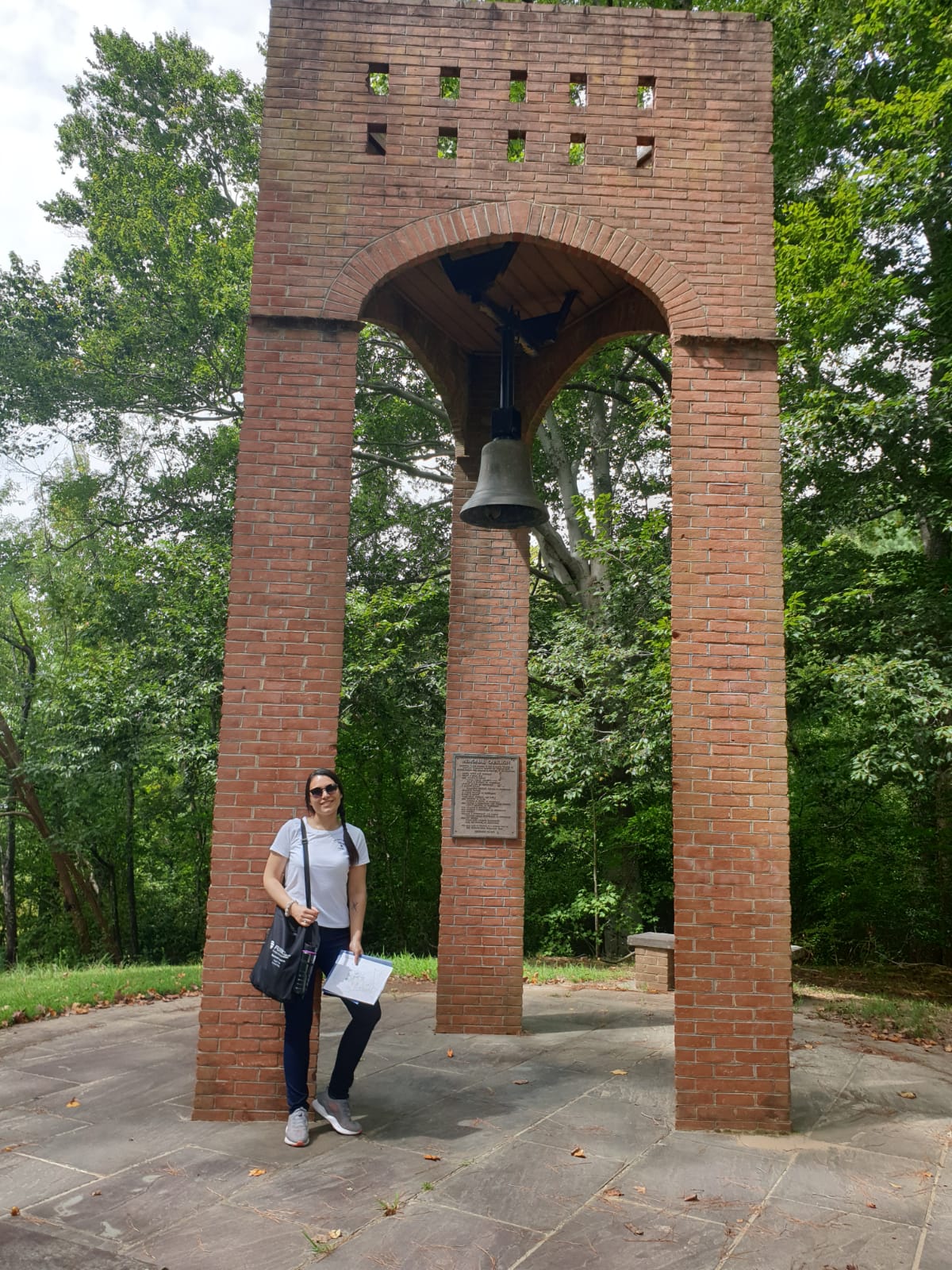 I first established the FLTA Program as one of my goals in 2014, when I started studying to become a teacher. By then, I could not even imagine how this experience would change my life, my way of seeing things and even myself—both as a professional and as a cultural ambassador.
Unfortunately, given our current situation many things have been different this semester, and the Spanish lessons I taught at St Mary's College of Maryland shifted to became teaching, with group video-calls at our scheduled time. Even thought this was a totally new experience for me, I was already acquainted with the students, so we were able to adapt really well. Also, we got to know each other better as we got to share our thoughts and experiences in the face of this new reality.
I can say I made the best of my experience in the United States, for I got to know the culture of both Americans and other foreign students, as I was sharing my own culture with them.
Sadly, the ongoing situation made leave the little Maryland paradise I called "home" for almost eight months and come back home earlier than expected. It was then that I contacted the Fulbright Commission in Uruguay, and they replied immediately. They offered me unconditional support, and we all looked for the best way for me to come home. Fulbright Uruguay did an amazing job, and I know they worked tirelessly to make sure I came back safely.
I am immensely grateful, not only for having allowed me to return to my country and having taken care of every detail in order to make sure I had the best experience possible but also for having given me the opportunity to be part of Fulbright, which means a lot to me.